In case you need a reason to spend money, here are some things I am loving lately:)
I have been wearing old shirts from middle school with mismatched pajama pants my whole life. I noticed many of these items had holes in them - holes where there should never be holes. And while I have not thrown these pieces out yet, I did invest in a few more respectful night time outfits. I almost always wear long pants and a long sleeve shirt to bed, even in the summer. So when I saw these at Target, and felt the tencel, cozy material, I had to have some! I have the animal print and the grey, and if they go on sale again, will get another pair. My
friend
posted about another, more luxurious
brand
that she just recently fell in love with - so it will be my next pair. For now, I am living in these from about 6pm to 6am:)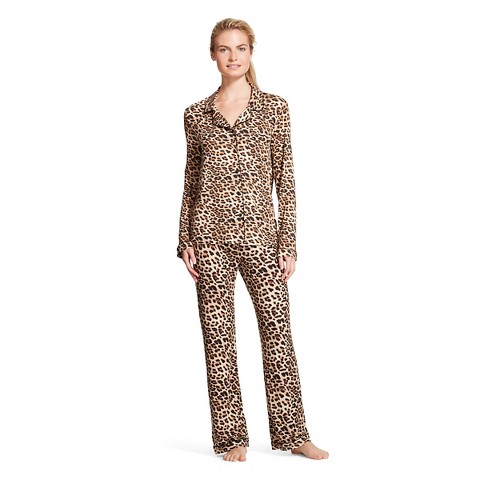 Pajamas for Em
Hanna Andersson ran a $10 clearance event one day last week, and I stocked up on pj's for Emma. She has never worn their
pajamas
(because honestly, I am too cheap to spend $44 on a pair of pajamas for a 3 year old - sue me). But when they went to $10, it was a no brainer!
I picked up these prints, and a pair for next year. She is sort of in between sizes, so I went big and I think she could get at least 2 years wear out of the size I bought.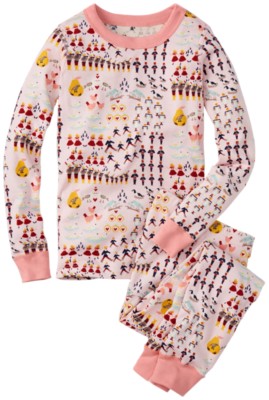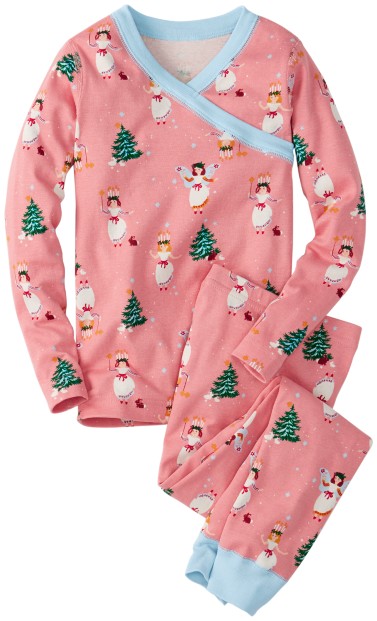 Trader Joe's Mini Heart cookies
Just do yourself a favor and buy these.
Dark chocolate covered chocolate shortbread cookies.
You're welcome.
Jen Hatmaker's Devotion book
I've been getting up early in the morning and reading this with my breakfast. I love the way she writes - real, funny, and honest. The readings are about 2 pages long, and there's a question and prayer at the end. I LOVE starting my day this way and can tell a big difference in my attitude.
This is by far the best winter home fragrance. I don't like to spend $22 on candles, so I always look for them to go on sale. They are half price now, and while most area stores are sold out of the candle (trust me...I looked!), they are still online!
I own both versions of these, and can honestly say they are well worth every penny. I have had them for over 5 years and get soooo much wear out of them. I have the 5 pocket style and the legging style in black. I wear them to work with flats, heels, or boots and also around town with Ugg's, Hunter boots, or casual boots. They are so comfortable (I love elastic!!), but still dressy enough when you want them to be. My only complaint - dry clean only.
I've tried other alternatives (Target has similar ones in stores now), and trust me, it's not worth it. They don't stay up, and don't flatter your body like these do. And probably won't hold up as well either. J. Crew Factory ALWAYS has a sale running, and if you're a student or teacher...you'll get an extra 15% off. They run slightly big, in my opinion. I wear a 0 in these, but that's not my typical pant size (Clearly. Have you seen these hips?!)
I discovered this line at Ulta, and really only bought it initially because it came in travel sizes and I LOVE travel sizes. It's a great way to try out new products before committing. But I also find that I like to use different shampoos and conditioners depending on the weather and what my hair is needing at that particular moment. I color my hair every 10 weeks or so, and I also wash it almost every day. I know it's supposed to be better if you don't wash it every day, but I really feel gross if I don't wash my whole self. I'll rinse off and bathe my body, but still feel like I never really showered. You know?? Maybe I'm crazy...but I just need a REAL shower most days.
Anywho...I also love L'oreal Professionel Series, but it's pricey and you can only buy it in salons. My current faves with the Purelogy line are the
Nano Works shampoo
,
Strength Cure conditoner
, and
Precious Oil conditioner
. And actually, I don't own any full size bottles...the travel sizes last a really long time and since I alternate, they work well for me. I have found that I really like the Nano Works shampoo, so I'll be shelling out a pretty penny for the full size bottle. But it works for me - the perfect amount of moisture while also cleaning my hair. It's one of those shampoos that you know is awesome because of how luxurious and thick it feels in your hands, yet suds really well. Oh...and the most important - this whole line smells amazing - natural and not too overwhelming. It reminds me of Aveda's hair care line but not as earthy:) I don't want to smell like moss and dirt...am I right???
That's all, folks! Greg Fishel is talking about snow on Sunday...so I'm off to do my snow dance and stock up on wine and baking supplies!!!